What We Do
Human Insights is a research consulting agency that helps our partners connect with the people they depend on for success.
We are experts in Human Factors and User Experience research, providing insights and information to support human-centered design, development and strategy.
We tailor our approach to our partner's needs and capabilities, to make sure you're doing the right research at the right time.
Can Human Insights Help?
Whether you're looking to get user feedback on a prototype or building your own user research program, we help you create safer, more efficient and more enjoyable products and services.
Use this chart to figure out if Human Insights can help your initiative!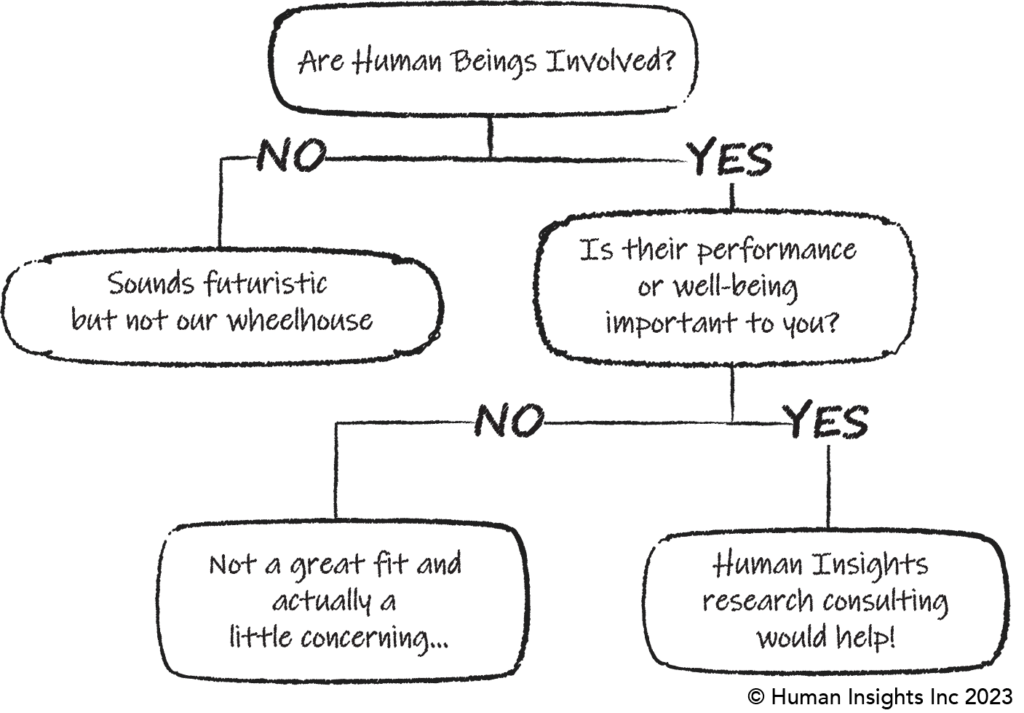 What Our Clients are Saying